台灣在近幾年興起新一波創業潮,新創公司和社會企業也正展現持續成長、潛力無窮的新面貌。
然而,我們的社會創新生態系統(Social Innovation Ecosystem) 尚未完整成形,社會創業家和社會創新推動者多在各領域單打獨鬥,更需要花費許多時間自行摸索尋找散落各地的資源。
對社會創業家和社會創新推動者而言,從找工作空間、合作夥伴、資金、導師,以及後續衍生的許多雜事等,都是挑戰,在面臨和時間與市場賽跑的壓力下,所有事情都得齊頭並進,因此,若台灣能建立一個永續的生態系統,或是形成重點聚落,提供社會創業家和社會創新推動者即時的支援和協助,台灣的新創和社會創新想必會更蓬勃發展!
因此,Impact Hub Taipei 在2018年將原先的「project ecosystem」計畫轉型為「Social Innovation Ecosystem」,期待藉由「共創(Co-creating)」與「共享(Sharing)」兩個理念,整合各界的資源,建立一個良好正向、共同分享的台灣社會創新生態系統。我們在此將
統整加速器、孵化器、共同工作空間、競賽及活動、支援社群、募資平台、政府資源等各大分類於此入口網站上。當然,這個生態系統可能不斷成長,因此,我們希望各位伙伴能提供被遺漏的資訊和各項反饋,我們會不斷更新社會創新生態系統上的各類資訊,讓我們一起為共創永續發展的社會創新生態系統一起努力吧!
Entrepreneurship and social entrepreneurship has become popular in Tai
wan. However, the Ecosystem for social enterprises and changemakers in Taiwan is still under development. Social entrepreneurs and changemakers have hard times integrating and searching for all the resources, like working spaces, partners, funds, mentors, or other issues they may face. All these can be a huge challenge for them. If we can set up an easy-accessed ecosystem, social entrepreneurship and social innovation would thus be booming and flourishing.
So "Impact Hub Taipei" firstly launched "project ecosystem" in late 2014, creating a simple map of startup ecosystem in Taiwan. And now the project will be upgraded to "Social Innovation Ecosystem," with more focuses on supporting the development of social innovation in Taiwan. The categories include incubators & accelerators, working spaces, competitions & events, public communities, government support, and etc. However, we may not make it a complete list. Feel free to give us feedbacks and inputs, so we can always update and make it much better. Let's co-create a sustainable ecosystem for social innovation!

---
本網站資訊如有觸犯您的知識版權,請您以email聯繫我們,我們會於收到您的來信後即時處理。
project ecosystem © 2014
-2016
pioneered by
Impact Hub Taipei
Powered by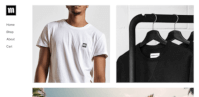 Create your own unique website with customizable templates.