我們相信,世界將隨著創新、堅定、富同情心和具有共同良善目標之個人所共同創造出的成就而變得更好。
We believe a better world evolves through the combined accomplishments of creative, committed, and compassionate individuals focused on a common purpose.
Impact Hub 是由各個在地空間所串連而成的全球網絡,扮演著創新實驗室、企業孵化器和社會企業社群中心等多元的角色,更是一個提供會員各種資源、靈感、合作機會與擴大社會影響力的獨特生態系統。全球第一個 Impact Hub 由2005年在倫敦成立,發展至今在全球五大洲已有超過100個據點,擁有超過16,000多名會員,全球據點和會員數持續成長中。 Impact Hub 相信世界不缺乏好想法,而是缺少實踐理想的機會。因此Impact Hub在全球各地創造如家一般舒適的工作空間,提供不同背景、專業和文化的會員彼此連結、交換想法與合作的機會,並給予適當的協助與媒合,進而產生對全球永續發展的正面影響。

在共享經濟(sharing economy)當道的趨勢下,共享(co-sharing)、共創(co-creation)與共同工作(co-working)已成為當前社會經濟發展成熟的關鍵,Impact Hub Taipei 相信共享經濟將帶給人們更多機會,重新認識和接觸我們所處的在地社群,重建人與人之間的信任感。秉持著這樣的理念與精神,Impact Hub Taipei 期望成為社企創業家和新創團隊的共同工作、發想空間,更是與國際接軌的夢想實踐基地。


Impact Hub Taipei, is where impact meets the marketplace, and a platform for local impact entrepreneurs to connect to the world.

We believe there is no shortage of good ideas to solve the problems of our time, but there is lack of collaboration and support structures to help make them happen. So we found a Hub to address this need.

We're part of the Impact Hub global network, combining the best of an entrepreneurship training center, vibrant community, innovation lab, hall for thought leadership events, international networking, incubator, cool café, and the comforts of home… a home for possibilities.
---
本網站資訊如有觸犯您的知識版權,請您以email聯繫我們,我們會於收到您的來信後即時處理。
project ecosystem © 2014-2016
powered by
Impact Hub Taipei
Powered by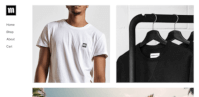 Create your own unique website with customizable templates.